Village Park, Lower Spring Lake Beach pavilion and Aurelian Springs Park are available for rental. Click below for our park rental forms.  Your requested date will need Village approval and you need to call 262-495-8316 for park availability.
Park (Beach & Aurelian Springs) Rental Contract
Palmyra Village Park:  955 Eighth St. Palmyra, WI. This is a 6.5 acre park with 2 ball fields, playground, horseshoe pits, volleyball pit, covered pavilion, bathrooms, kitchen.  Park rental is available by contacting the Village Hall at 262-495-8316.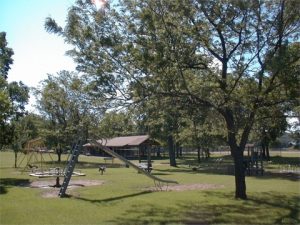 Carlin Weld Park: 78 acres is located near Palmyra & Eagle and features the rugged topography of the Kettle Moraine area with upland, steep kettles, a man-made pond, and lowlands with an ephemeral stream.  The park is used for picnics, hiking, sledding, fishing, relaxing.   Park has a shelter, pump house, restroom, playground, picnic tables, grills.  Contact Jefferson County Parks System to reserve at 920-674-7260.
Horseriders Campground:  Is located west of Eagle at W830 Little Prairie Road. Travel Hwy 59 into the town of Palmyra. Turn south on 3rd Street to the campground entrance. This campground has 56 sites, some with electric that are open to campers with horses. Fire pits, water, bathrooms and showers, and mounting blocks are also available. Call 888-947-2757 to make reservations.